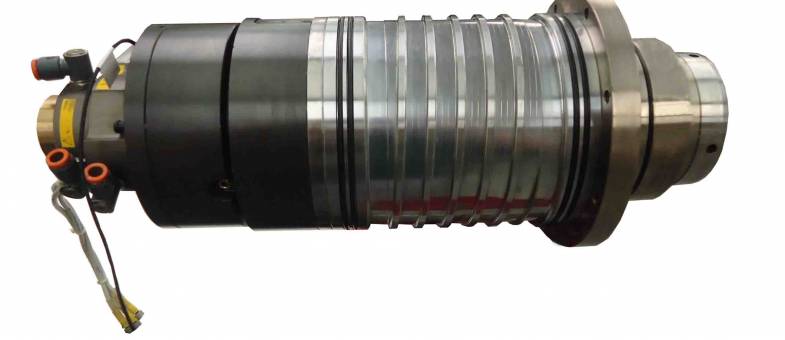 Gamfior E14127

Spindle Repair

This spindle was badly corroded from coolant contamination. We cleaned all the parts and determined which ones would need to be reconditioned and which ones would need replacement.

Possible cause of failure:
Shaft taper has 32 microns runout.
Drawbar sensor was not functioning.
Encoder sensor disc is stained with rust. (we can not test)
Front housing cover has a gouge.
Gripper ball holder is very rusted.
Orings and seals are worn.

Repair action:
Clean, inspect overall dimensions.
Grind, chrome plate and finish grind the taper.
Machine the front housing cover.
Replace bearings, drawbar sleeve, optical encoder, sensor disc, actuator seals, orings and screws.
Adjust preload, balance, assemble and break in. Final quality control inspection.