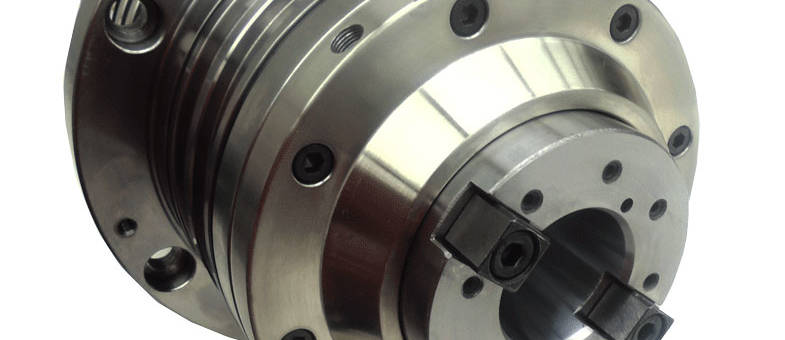 Johnford DMC 1200
Spindle Repair
CHALLENGE
Upon initial inspection, the bearings on this Johnford DMC 1200 spindle were noisy when rotated by hand. Bearing spacers were set up for super heavy preload. The rear support bearings were found to be contaminated. Significant damage had occurred to the rear shaft threads.
The outside diameter of the shaft nose had light rubout damage, which we could polish out. Drive dogs (keys) were damaged. The shaft pulley journal OD was previously plated and ground and had some fretting and pits, but was able to be reused. Measurement of the shaft's 60mm encoder journal OD that the diameter is egged 0/-8µ with an excessive runout of 2-10µ.
The tooling taper ID was previously plated and ground. It was pockmarked with holes in the chrome. Gripper fingers (collet) showed significant wear. Drawbar nut was galled to the shaft threads. The shoulders of the encoder ring and drive pulley were out of parallel alignment.
SOLUTION
We adjusted the shoulders on the encoder ring and drive pulley for correct parallel alignment. No issues were found with the encoder and the customer declined our recommendation to grind, chrome plate & finish grind the 60mm encoder journal OD. We performed a kiss grind to the tooling taper ID to improve surface contact with the tool holder and smooth over visible pitting.
This repair included all new bearings, drive dogs, rear shaft and locking nuts, o-rings & assembly screws. A complete drawbar assembly was also required, including; drawbar shaft & nut, Bellevilles, and gripper assembly.
The spindle passed our rigorous final quality control inspection before being shipped back to the customer.