BRIDGEPORT SPINDLE REPAIR
Bridgeport
Spindle Repair
With over 40 years of spindle rebuilding experience, the team at Northland Tool & Electronics can rebuild a wide range of spindles with the precision required to do the job right.
We work closely with Bridgeport, Hardinge and Robert E. Morris Co. to provide our clients with the most comprehensive independent Bridgeport spindle repair available. We continue to keep lines of communication open with Bridgeport/Hardinge to stay up to date on current Bridgeport spindle designs to understand how we can improve their lifespan.
Your repair will be completed by factory trained spindle professionals in our facility built specifically for the process of spindle repair. Grinding work will be performed in our own grinding department, which works closely with our assembly technicians to make sure the dimensional work is to the highest standard possible.
Northland Tool & Electronics is a BIG-PLUS® authorized spindle rebuilder, which makes us the only independent spindle rebuilder with the authorization, equipment, and experience to fix your BIG-PLUS® Bridgeport spindle.
Types of Bridgeport Spindles Repaired
Northland Tool & Electronics can repair multiple types of Bridgeport spindles, including: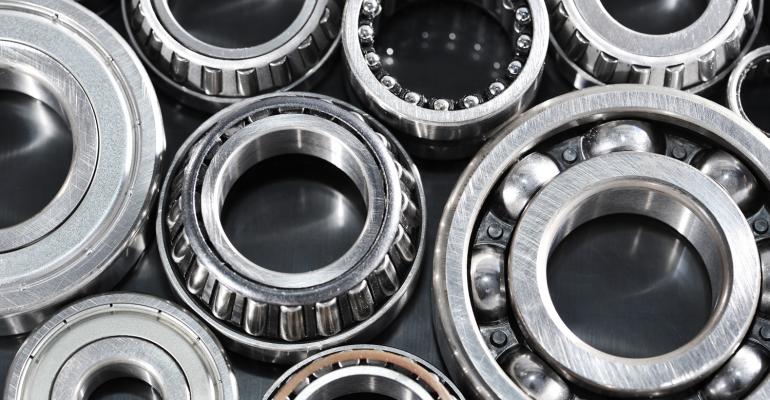 Bridgeport turning center spindles
Bridgeport vertical machining center spindles
Bridgeport multi axis turning/milling spindles
Bridgeport lathe spindles
Bridgeport horizontal machining center spindles
Bridgeport grinding spindles
And more…
Common Bridgeport Issues
From coolant contamination to bearing failure to crashes, Northland knows that there are a variety of issues that can affect the performance of your spindle, and we're prepared to handle them all. Some common issues that Bridgeport spindles encounter include:
Contamination
Rear roller failure
Worn tool change parts, including grippers, Belleville washers, and drawbars
Worn tapers
Grease injection failure
Damage from crash
Spindle Repair Process
Evaluation

Quote & Scheduling

Assembly & Delivery
Upon arrival, we log every spindle into our production tracking software system. Any issues associated with transit are noted.
Our technicians carefully break down the spindle into its component parts, note their general condition as well as specific damage and perform a full dimensional inspection to identify excessive wear.
Our production manager performs a second evaluation, during which he/she will identify the mode of failure, consult with the head of our grinding and machining department and determine recommendations for future preventative measures.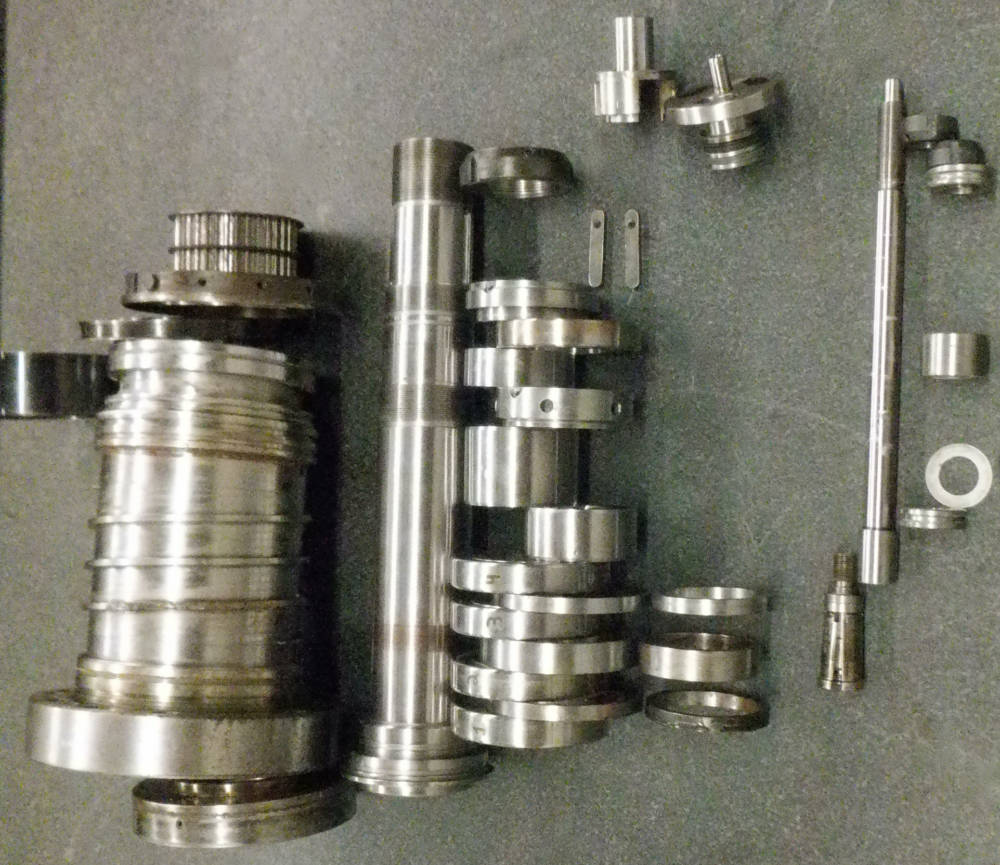 Watch Repair
Our purchasing department sources all replacement part costs, determines lead times and generates a quote.
Our team gives the quote a final check and communicates it to the customer for approval.
Following customer approval, we schedule production and order the parts needed.
Once we receive the parts, we carefully clean them and complete any necessary grinding or machining operations.
Our highly trained technicians assemble all spindle components and perform a rigorous break-in process. This may include dynamic balancing and thermal and vibration analysis.
After our inspectors perform a final quality control check, our shipping department carefully boxes the spindle and returns it to the customer.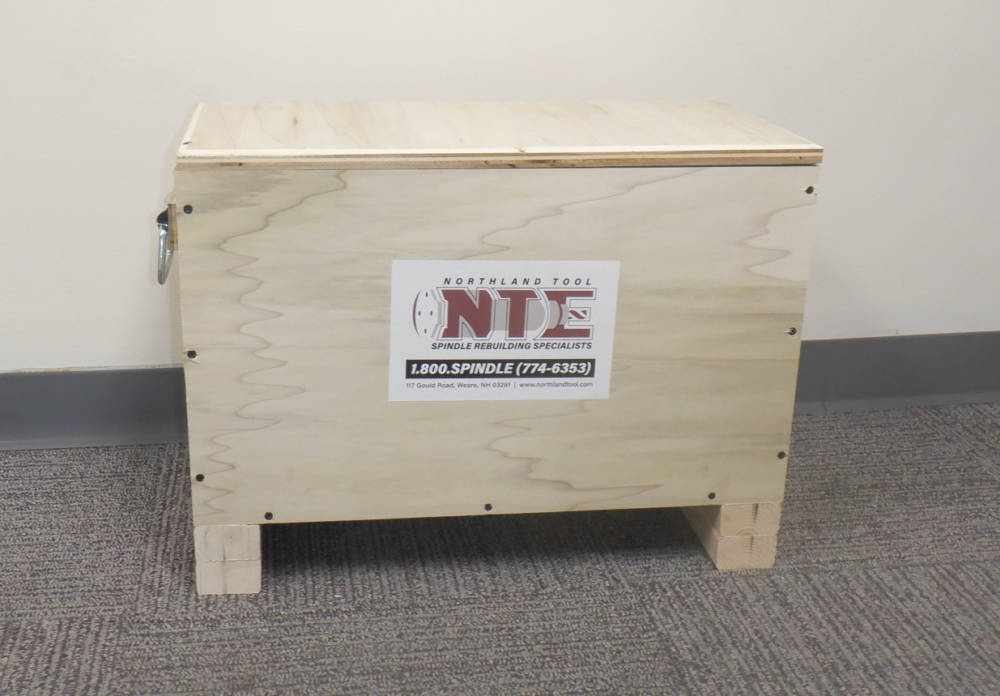 1 Year Warranty
Our competitive 1 Year Warranty policy ensures that proper workmanship and parts free of defect are used in the repairing or rebuilding of every spindle. The warranty begins as soon as the repaired spindle is shipped from Northland Tool, and is valid for a period of 12 months thereafter. We will replace any parts that prove to be defective under normal use and correct any improper workmanship at no charge to the customer. Please see our full warranty terms for more details.
I really didn't expect this; You guys really pulled it off! My many thanks to your outstanding crew for helping us get back into production.
Its great not to be sending spindles out on a regular basis since you addressed my problems, but I know they will still be coming sooner or later. Never a problem when we get them back , run better than new. Hope everything is ok there. Please tell everyone there that we here appreciate everything that you do to keep us up and running and the quick turnarounds. Have delt with the rest now deal with the best. Have a great week end and up and coming holiday.
Thank you NTE just received spindle today and WOW ! what a nice job. Can't wait to use it. Thank the Northland team for us for a job well done 
Both of the spindles that you repaired are on the machines and running great. We don't have any spares for those grinders. We probably will not be purchasing a spare, as you have been able to turn around the repairs quickly and the price of a spare is cost prohibitive.
I am writing to thank Northland Tool for going the extra mile and saving my company from expensive machine downtime and expensive repairs. We have always sent our Chiron spindles for repair as a shaft with bearings. None of our previous rebuilders pointed out the bearing fretting or the fact that the housing in the machine was out of tolerance and causing premature failure to the spindles. After Northland fixed the housings the spindles have never sounded as good or run as well! Great job guys!
The detailed cause of failure reports and the expert technical advice that Northland Tool provides is bar none the best I have ever seen. We struggled to keep two of our large our milling spindles running for longer than 6 to 12 months. Northland Tools evaluation showed that the hydraulic nuts were not holding the assembly together causing premature spindle failure. We discussed this in detail and mutually decided to modify the spindle shaft to prevent this from occurring again. The first spindle we performed this on is still in the machine running like new after 3 years. That's over three times the life of previous repairs and it's still going strong. Easily over $40,000.00 of savings so far on that one machine and counting.
Your people go above and beyond the call of duty when it comes to spindle repair. When we had difficulty with the spindle installation and we were able to talk directly to a spindle technician that helped us troubleshoot the issue it helped us out of a bind. We have sent several spindles to you and have nothing but great things to say.
Thank you for your attention with my quick turn spindle repair. Your status updates allowed me to plan around machine downtime and I now know that you deliver on your promises. In the past other spindle repair vendors talked a big game and consistently failed to deliver. You not only delivered my spindle before the due date but you kept me informed throughout the entire repair process.
You performed a miracle with my BIG PLUS spindle. After crashing the spindle severely damaging the taper we found that a replacement spindle was not only cost prohibitive but had a long delivery. Your repair was a fraction of the cost of new and you never would know that the spindle was damaged to the extent it was.
Featured Repair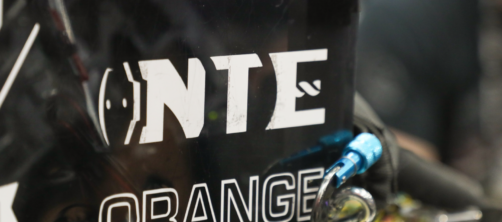 News & Events